Build The Best Ground Grappling Skills With Our Brazilian Jiu-Jitsu Classes
Whether your goal is to get in great shape, master the skills of ground grappling, or compete at the highest levels, we have the answer for you here at Lucas Lepri Brazilian Jiu-Jitsu.
Our BJJ program is led by 4X Brazilian Jiu-Jitsu world champion and Pediatric Exercise physiologist Laban Propst and we are committed to offering the highest quality instruction for people of all skill sets. We offer distinct classes for beginners, advanced fighters, and even No Gi classes.
Come see us here in Knoxville today or simply fill out the short form on your screen to learn more!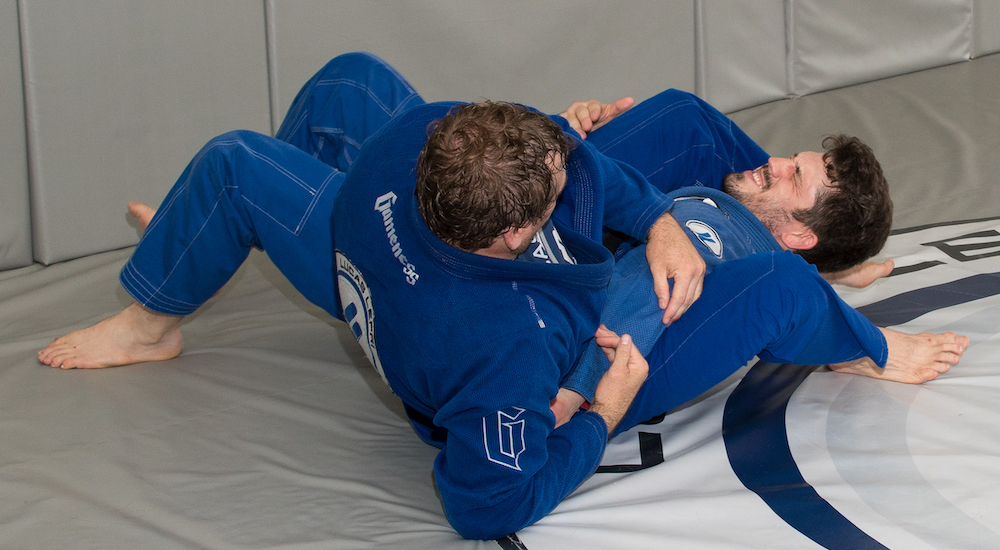 What Makes Our Brazilian Jiu-Jitsu Training So Special?
Brazilian Jiu-Jitsu is a sport, self-defense system, and a fitness program. It has proven to be the most practical and effective self-defense system in the world. It relies on leverage and technique, rather than strength and size.
BJJ is also an intense, aerobic and anaerobic workout so your overall health and fitness will improve, including your flexibility, strength, cardiovascular fitness, ability to burn fat, and muscular endurance.
At Lucas Lepri Brazilian Jiu-Jitsu we are proud to offer professional instruction in this dynamic sport for men and women all across our community. We work hard to provide hands-on coaching and maintain a safe, ego-free environment where everyone can train with complete confidence.
Come see us here in Knoxville today and take on:
Takedowns and transitions against any opponent
Proven ground grappling and leverage strategies
Total-body strength, speed, and athleticism
Incredible confidence in all aspects of your life
Find The Best Brazilian Jiu-Jitsu Class For You!
In our BJJ program, we're focused on keeping you challenged with new skills in every session without feeling overwhelmed or in over your head. That's why we offer skill-specific classes that cater to men and women all across Knoxville.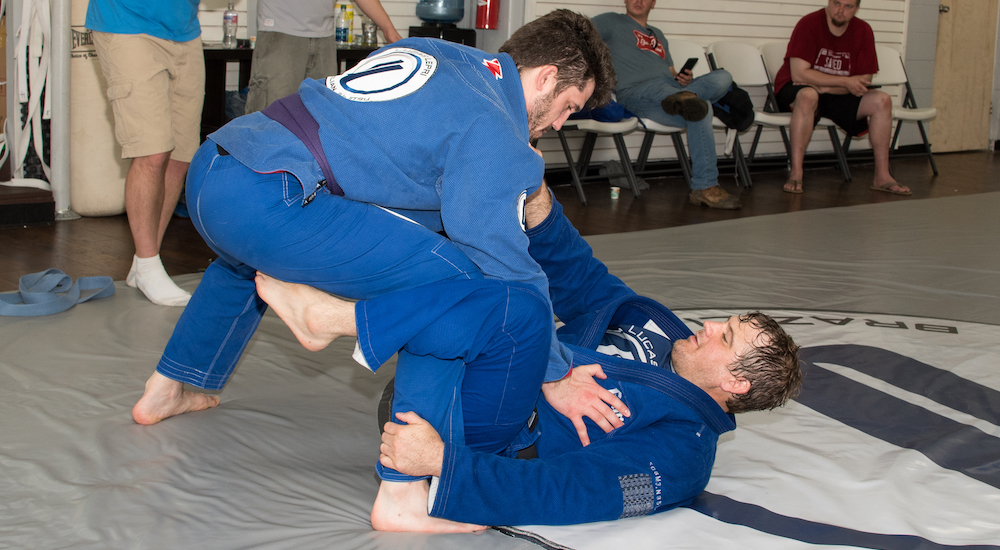 At Lucas Lepri Brazilian Jiu-Jitsu, we are proud to offer (click each class to learn more):
From beginners to experienced fighters, this class is a great opportunity for everyone to come together and enjoy a comprehensive approach to technique training and controlled sparring. We focus on the skills and strategies of sport-style BJJ and the world of competition training.
Start with the very basics and build your skills one step at a time. This class is great for anyone who is new to the world of Brazilian Jiu-Jitsu and wants to learn alongside other beginning students. We'll give you access to hands-on coaching and ongoing support.
Take your skills to the next level with this advanced system. We're helping you focus in more detail on the best aspects of timing and technique. This class is a great way for any experienced BJJ students to feel challenged week in and week out.
Focus on the world of submission wrestling without the added grip and leverage that the traditional Gi can provide. This class focuses on ground-based leverage and strategies to submit an opponent.
Come See Us Today For Knoxville's Best Brazilian Jiu-Jitsu System!
Don't miss out on everything we have to offer here at Lucas Lepri Brazilian Jiu-Jitsu. We're helping men and women of all backgrounds find success and build total-body strength like never before.
Our Brazilian Jiu-Jitsu program is great for people of all experience levels and we can't wait for you to see it all for yourself!
Join us here in Knoxville today or simply fill out the short form on your screen to learn more!