Our Kids Martial Arts Program Includes The Best Brazilian Jiu-Jitsu And Bullyproof Training
If you're looking for the best way to keep your child active, help them develop confidence, and prepare them for anything life throws their way, come see us here at Lucas Lepri Brazilian Jiu-Jitsu today and take on the best Kids Martial Arts classes in Knoxville.
Our kids program is based on a structured curriculum, developed by 12-time World Champion Team Alliance, which is age specific and battle tested. It incorporates teaching techniques, games, drills and live sparring. Classes are separated by age and skill level. We also offer a renowned Bullyproof program and a revolutionary BJJ Play system for kids of all ages.
Fill out the short form on your screen to learn more today!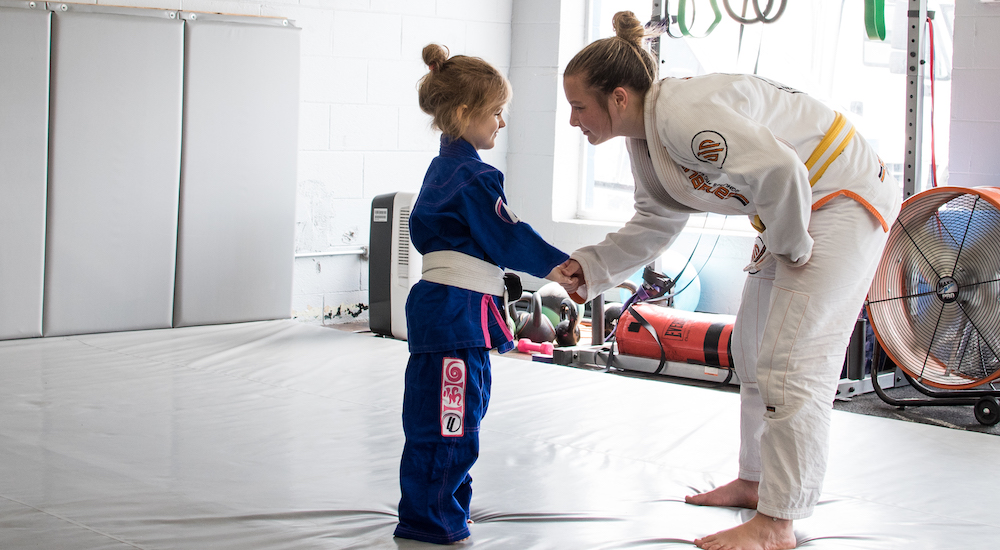 What Can You Expect From Our Kids Martial Arts Program?
At Lucas Lepri Brazilian Jiu-Jitsu, we care about the success of each and every child in our system. We're helping young students across Knoxville take on the best blend of mental, physical, and emotional development in no time.
We work hard to provide character development and personal growth that will impact every area of their lives, for the rest of their lives. Our classes are a fun activity that promotes fitness, improvements in self-confidence, respect, discipline and prevents bullying.
Our kids program provides children a fun and nurturing environment where they can flourish and learn important life lessons like:
Through self-discipline, commitment, and perseverance, you can accomplish anything.
Improving focus and concentration helps you ignore distractions and fully engage in lessons at school, in sport, and at home.
Patience pays off.
When you are healthy and fit, you feel better about yourself and are more confident.
So, What's Included In Our Kids Martial Arts Program?
Rather than offering one cookie-cutter solution for kids all across Knoxville, we want to make sure that we are meeting the unique needs of every child who walks through our doors.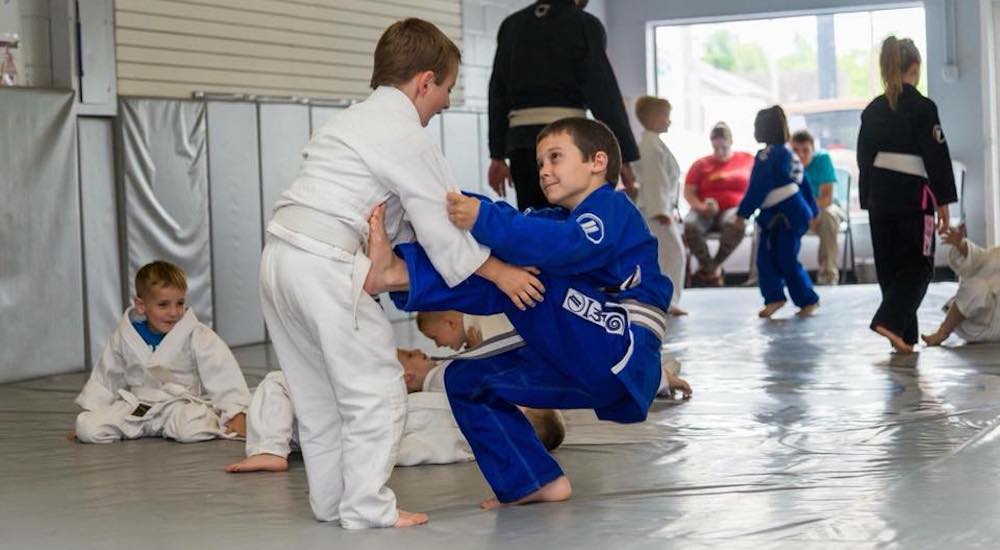 That's why we offer a handful of dynamic Kids Martial Arts classes that can set your child up for success and help them have a blast in the process.
Join us here at Lucas Lepri Brazilian Jiu-Jitsu for (click each program to learn more):
This ground-based discipline is high-energy fun for students of all ages. We divide our sessions by experience level and we help students learn this sport one step at a time. Your child can take on balance, coordination, athleticism, and more!
BJJ Play is a martial arts themed motor development program designed by 4X Brazilian Jiu Jitsu world champion and Pediatric Exercise physiologist Laban Propst. This program teaches motor skills important for overall physical development in childhood and places a special emphasis on motor skills that will set your little one up for success when their bodies are ready for a regular kids class. BJJ Play is a one of a kind program and only taught at Lucas Lepri BJJ Knoxville.
Don't let your child be the victim of a bully. Our system teaches students how to stand up to bullies and intimidation with tools like confidence and communication. We also equip students with simple, effective self-defense strategies that are designed to neutralize a bully without injuring anyone.
Our Homeschool BJJ system is the perfect way for your child to stay active and meet a great group of new friends during the school day. We offer hands-on instruction for all skill sets and we help your child learn the world of ground grappling one step at a time.
Don't Miss Out On The Best Kids Martial Arts Classes In Knoxville!
There's truly no better way to build your child up and help them thrive in all aspects of life. Our team at Lucas Lepri Brazilian Jiu-Jitsu is committed to providing a safe, supportive environment where students of all backgrounds can find success.
Fill out the short form on your screen to learn more about our Kids Martial Arts classes and everything else we have to offer here in Knoxville.